Egyptian army exchange fire with militants in North Sinai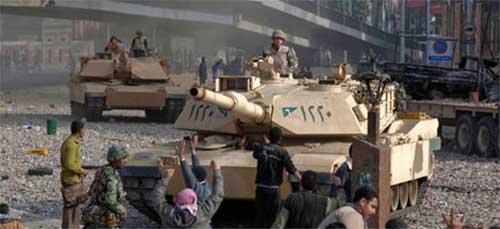 The armed forces killed 3 militants in an exchange of fire in Al-Arish and arrested 68 others during armed forces operations between 21 January and 26 January, according to a military spokesman statement released Tuesday.
Out of the 68 arrested, 17 were "wanted" and 40 were "suspects". One of them was said to be Palestinian. The remaining 11 were allegedly attempting to target a military unit in Cairo and are currently being investigated, the military spokesman noted.
Along with the statement, the armed forces posted 40 photos, showcasing weapons and ammunition seized from North-Sinai-based militants. Some photos show a seized pick-up truck, in front of at least four mortars and some 30 mortar shells, along with automatic firearms, grenades, and other military equipment.
Significantly, the whole pick-up truck, including its windows, is coated in camouflage – exactly like the pick-up trucks seen in previous photos posted online by 'State of Sinai' militants, as part of their propaganda campaign.
The similarity of the vehicles is significant because the armed forces typically dismiss all 'State of Sinai' photo and video evidence as "fabricated" or originating from abroad.
You can follow any responses to this entry through the
RSS 2.0
feed.
Both comments and pings are currently closed.
//php comments_template(); ?>