Nigerian army retakes control over Gwoza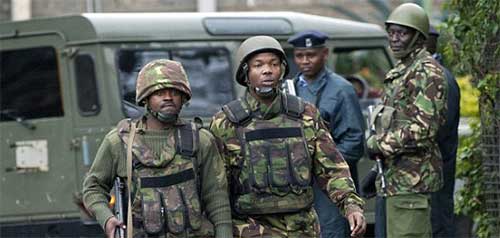 The Nigeria Military reports it has taken over Gwoza, the phantom caliphate headquarters of the Boko Haram sect.
A statement from the Defense Headquarters in Abuja, confirmed the breakthrough.
"The military has been able to take over virtually all the enclaves and hideouts where the terrorists were marauding. It is observed that some of the terrorists are currently fleeing towards border areas," read a statement.
The military said the fleeing terrorists would expectedly run into subsequent encounter with contingents of partners in the Multinational Joint Task Force who have been mandated to contain them.
It added that mop up operation in Gwoza and other liberated areas will continue in order to ensure that no vestiges of terrorists or terrorism remain in our country.
"The Defense Headquarter thanks Nigerians and our partners in the sub-region who have consistently encouraged and supported us in the course of these operations," added a statement.
You can follow any responses to this entry through the
RSS 2.0
feed.
Both comments and pings are currently closed.
//php comments_template(); ?>