Nigeria's army said rescuing 241 women and children of Boko Haram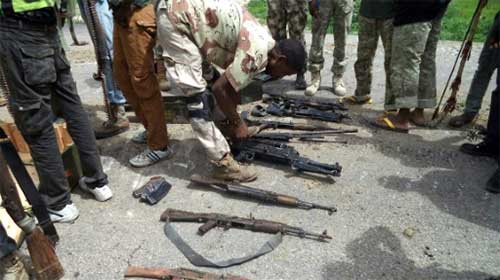 The Nigerian army said Wednesday it rescued 241 women and children during operations against insurgents of the Islamist group Boko Haram in the north-east.
Women and children were gathered Tuesday as soldiers emptied what the military has assured to be "terrorist camps" near Banki in Borno State.
According to Amnesty International, Boko Haram has abducted at least 2,000 women and girls in Nigeria since January 2014.
Forty-three people suspected to be Boko Haram fighters including a regional commander, were also arrested in Tuesday's operation, said the spokesman for the Nigerian army, Sani Usman.
"President (Muhammadu) Buhari assures all Nigerians that the days of Boko Haram are numbered," tweeted the spokesman head of state Shehu Garba.
Buhari has to go on Thursday at the general meeting of the United Nations in New York, where he will also attend an anti-terrorism summit convened by US President Barack Obama.
The town of Banki was occupied by Boko Haram and used as a base to conduct cross-border attacks into Cameroon.
Sani Usman told AFP it was not clear if all the saved people were kidnapped by Boko Haram.
You can follow any responses to this entry through the
RSS 2.0
feed.
Both comments and pings are currently closed.
//php comments_template(); ?>