Algeria to continue supporting peace initiatives in Mali, the Sahel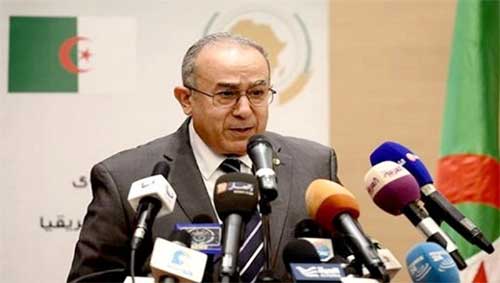 Algeria will continue to provide "effective" support to the efforts to establish peace, security and stability in Mali and the Sahel region as a whole, said Wednesday in Algiers Minister of State, Minister of Foreign Affairs and International Cooperation, Ramtane Lamamra.
The minister was speaking at the opening of the AU Seminar on the Sahel development initiatives and the prospects for the implementation of Accord of Peace and Reconciliation in Mali, resulting from Algiers Process.
He underlined the "importance" and the "urgency" that mark the economic dimensions of the situation prevailing in Mali northern regions, "as one of the main causes of the crisis and as one of the main factors of the solution to the crisis and peace consolidation."
The Algerian foreign minister stated that the Sahel-Saharan region "remains plagued by scourges and threats," stressing that "to the weaknesses related to climate and extreme poverty are added, in these past years, an unprecedented exacerbation of community demands and powerful increase of terrorism and the organized crime."
"The misdeeds of man and nature have combined to pose with rare acuity, the existential challenges to the peoples of the region and above it, the international community as a whole," he said.
He said that "the permeability of borders of some countries, the widespread of armed groups, the proliferation of weapons and the phenomenon of radicalization are aggravating risks, but there is not one strategy to help address the challenges facing the Sahel."
You can follow any responses to this entry through the
RSS 2.0
feed.
Both comments and pings are currently closed.
//php comments_template(); ?>