Merkel calls for action on Syria proposal by Russia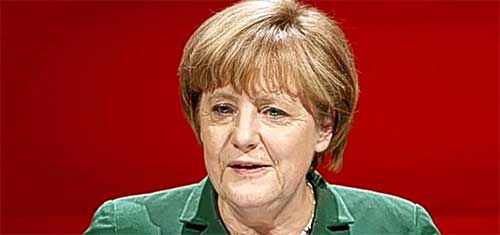 German Chancellor Angela Merkel said Monday she hoped "action" would follow Russia's proposal to place Syria's chemical weapons under international control, and that it was not just a way to buy time.
"Today there was an interesting proposal from Russia, which called on Syria for the first time to place its chemical weapons under international control," said Merkel on German public television, adding that she hoped "action would follow" and it was not "just to buy time".
"Everything must be tried to achieve this without military intervention," she added, referring to the threat of US-led military action to punish the Assad regime for its alleged chemical attack.
Merkel, who is seeking re-election for a third term in September 22 poll, also again stressed that "Germany will under no circumstances" be part of any military strike.
You can follow any responses to this entry through the
RSS 2.0
feed.
Both comments and pings are currently closed.
//php comments_template(); ?>