Afghanistan and US sign security agreement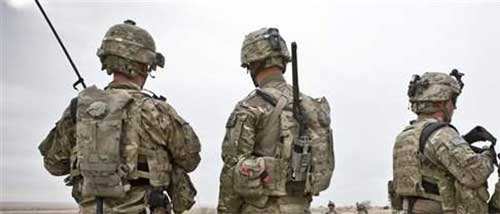 Afghanistan and the USA have signed a long-delayed agreement to allow international forces to stay in the country beyond 2014.
In a low-key ceremony at the presidential palace, the Afghan national security adviser and the US ambassador signed the bilateral security agreement in the presence of the new Afghan president, Ashraf Ghani. 
Hamid Karzai, Ghani's predecessor, refused to sign the pact for more than a year, frustrating international partners who would have had to begin withdrawing material and personnel soon without it. The deal also ensures aid will continue to come from Nato countries.
"Our army needs help from [the] United States and Nato. Not only on the security side but also financially," says Abbas Noyan, a Ghani spokesman.
"Many have been waiting for a positive sign from the Afghan government of their desire for an international presence in the country," says Nato's spokesman in Afghanistan, Christopher Chambers. "It also sends a very strong message to the Afghan people about our concrete commitment to continuing our support."
Under the terms of the agreement, signed by national security adviser Mohammad Hanif Atmar and US ambassador James Cunningham, about 12,000 foreign troops are expected to stay to train and assist Afghan security forces after the US-led combat mission formally ends at the end of 2014.
Although a significant reduction from the 41,000 Nato troops currently in the country, this international commitment to counter-insurgency is vital, said Mohammad Isaqzadeh, a political analyst in Kabul.
"It is the single most important agreement for the sustenance of the Afghan security forces," he said. "It guarantees the survival of the Afghan forces."
You can follow any responses to this entry through the
RSS 2.0
feed.
Both comments and pings are currently closed.
//php comments_template(); ?>