EU and NATO welcome Ukraine parliamentary elections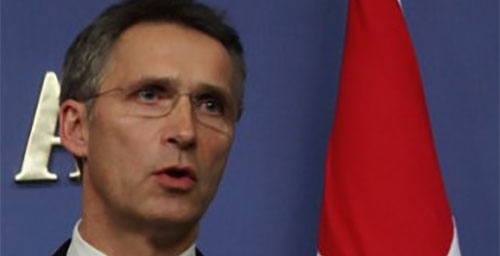 The EU Monday welcomed the holding of Sunday's parliamentary elections in Ukraine as a victory of the people of Ukraine and of democracy.
"They marked an important step in Ukraine's aspirations to consolidate democratic elections in line with its international commitments," said the outgoing President of the European Council, Herman Van Rompuy, and the outgoing President of the European Commission, Jose Manuel Barroso, in a joint statement.
"The electoral mandate given by the Ukrainian people must now be implemented. We look forward to the early formation of a new Government," they added.
Initial results showed that the pro-West parties have done well. President Petro Poroshenko's bloc and the party of Prime Minister Arseniy Yatsenyuk were leading, according to media reports.
European Parliament President Martin Schulz said "the most serious existential crisis in Ukrainian history has mobilised Ukrainians like never before, for the first time forging a real political nation and cementing Ukraine's European identity.
"Ukrainians can be proud of what they have achieved, of the freedom that they have regained through these orderly, fair and pluralist elections, as indicated by the electoral observation missions," he noted.
On his part, NATO Secretary General Jens Stoltenberg, said "the large majority of the people of Ukraine have clearly and democratically spoken in favour of an ambitious reform agenda and a European path.
"I welcome their determination to further promote an inclusive political process based on democratic values and respect for human rights, minorities and the rule of law," he said.
The NATO chief however strongly regretted that many Ukrainians were unable to exercise their democratic right to vote in Crimea, which Russia illegally and illegitimately annexed in March, and in parts of Eastern Ukraine.
You can follow any responses to this entry through the
RSS 2.0
feed.
Both comments and pings are currently closed.
//php comments_template(); ?>