Turkish jets fly over Iraq to gather intelligence against PKK targets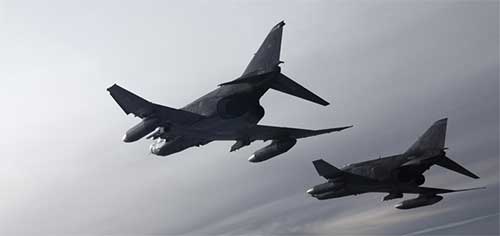 Turkish army has said its surveillance aircraft have conducted reconnaissance flight in northern Iraq to gather intelligence from camps of the outlawed Kurdistan Workers' Party (PKK).
The army said in a statement on Tuesday that four RF-4E surveillance planes flew in northern Iraq to survey "separatist terrorist organization targets," a phrase the army uses to refer to the PKK.
The intelligence missions came on a day when Iraqi peshmerga fighters were headed for the Syrian town of Kobani to help fellow Kurds repel an Islamic State in Iraq and Levant (ISIL) advance. Turkish officials have rebuffed international criticism over their reluctance to do more to help Kobani's beleaguered Kurdish defenders, whom they accuse of being linked to the PKK, which has fought a decades-long war against the Turkish state.
That stance has enraged Turkey's own Kurdish minority – about a fifth of the population and half of all Kurds across the region. Kurds suspect Ankara would rather see ISIL militants extend their territorial gains than allow Kurdish insurgents to consolidate local power.
You can follow any responses to this entry through the
RSS 2.0
feed.
Both comments and pings are currently closed.
//php comments_template(); ?>