India has not taken final decision yet on Rafale deal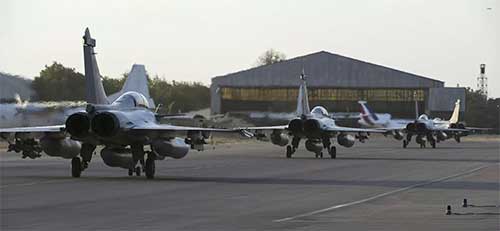 Despite several meetings between Indian and French officials to close the 126 medium multi-role combat aircraft (MMRCA) deal worth $20 bn before PM Narendra Modi travels to Paris next month, defence minister Manohar Parrikar informed the Rajya Sabha on Tuesday that "no final decision" has been taken yet.
French defence minister Jean-Yves Le Drian was here last month and had met Parrikar in an effort to resurrect the Rafale deal, even as a deadlock continues to hold it up.
The main issue involves pricing, which is basically the production cost in India, and Dassault Aviation's reluctance to stand guarantee for the 108 fighters to be built by state-run Hindustan Aeronautics (HAL). The defence minister has again made it clear that the French defence major will have to go strictly by the request for proposal (RfP) document as it has stated clearly the requirements of the ministry for the 126 MMRCA.
While the minister said pricing will be decided on the basis of the RfP, it is understood that the cost negotiating committee (CNC) has submitted its report to the ministry of defence. As for the guarantee clause, he said the issue was between the French firm and HAL.
You can follow any responses to this entry through the
RSS 2.0
feed.
Both comments and pings are currently closed.
//php comments_template(); ?>