UN renews sanctions against CAR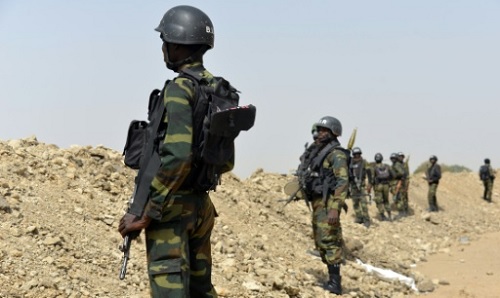 The UN Security Council on Friday unanimously adopted a resolution to renew sanctions against the Central African Republic (CAR) for another year until Jan. 31, 2018.
The 15-nation UN body "decides that until Jan. 31, 2018, all member states shall continue to take the necessary measures to prevent the direct or indirect supply, sale or transfer to the CAR … of arms and related material of all types, including weapons and ammunition, military vehicles and equipment," the resolution said.
The new council resolution also renewed the travel ban and asset freeze on the target persons in the war-torn country.
The Security Council emphasized that "any sustainable solution to the crisis in the CAR should be CAR-owned, including the political process, the lack of capacity of the national security forces, the limited authority of the state over all of the CAR territory, and the persistence of the root cause of the conflict," the resolution said.
The sanctions were renewed on Jan. 27, 2016 by the Security Council, which has the primary responsibility for maintaining international peace and security.
The new council resolution also touched upon the mandate of the panel of experts and the sanctions committee in charge of the sanctions against the CAR.
A civil war in the Central African Republic broke out on Dec. 10, 2012 between Seleka rebel coalition and government forces.
You can follow any responses to this entry through the
RSS 2.0
feed.
Both comments and pings are currently closed.
//php comments_template(); ?>