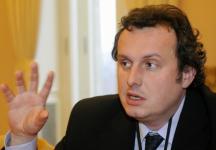 Macedonia will not start European Union accession talks during the Czech presidency that runs until the end of June, Czech deputy Foreign Minister Tomas Pojar told local media.
The Czechs would be happy to see this happening, Pojar told the "Evrozum" show on A2 TV late on Sunday, but "this is not in the EU strategy".
The Czech deputy FM noted that Macedonia first needed to focus on conducting a fair presidential and local elections on March 22. The polls are seen as a test for the country's democratic credibility after the general election in June last year was marred by violence and ballot stuffing in ethnic Albanian areas.
"Macedonia should put all efforts to make the elections transparent and democratic", Pojar said, adding the polls will be closely monitored by the EU.
The June violence along with delays in reforms were among the key reasons, the European Commission did not recommend the start of accession talks for Skopje in a report this fall, the third time in a row that Macedonia's membership bid was kept on hold since the country clinched candidate status in 2006.
Its EU hopes are further frustrated by the unresolved row with neighboring Greece over Macedonia's name. Athens blocked Skopje's NATO entry last year and has said it could block its EU accession pending agreement on a mutually-acceptable name, something analysts see as a far-off prospect due to nationalist posturing on both sides.
The name row aside, Macedonia has told Brussels it is working on fixing its shortcomings and plans to ready for its next EU step sometimes this year, hoping for the green light in the next Commission report in the fall.