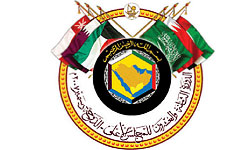 TEHRAN (FNA)- Developments in Gaza have created a wide gap among the Persian Gulf Cooperation Council (PGCC) member states, an official in the council's secretariat told FNA on Sunday.
"The Palestine issue has divided council's members into two groups," Media Affairs Official in PGCC's secretariat Salim Al Alavi said.
Reminding the gap created among the PGCC member states during Israeli 22-day incursion into Gaza Strip, Alavi reiterated, "One group backed up the stance of the Islamic Republic of Iran and Syria on supporting Palestine and resistance. This group was very clearly led by Qatar."
"The other group was against resistance and sought reconciliatory policies or so-called peace," he added.
He declined to name the supporters of each side but expressed hope that the talks on Palestine would serve the interests of the oppressed Palestinian people.
Earlier in January, Iranian Parliament Speaker Ali Larijani said that some of the regional governments were disappointed to find that Israel had failed to topple the democratically appointed government of Hamas, disarm the movement and reinstate Mahmoud Abbas in the coastal region.
"Certain Arab states changed their tune in the last days (of the war) when they lost their hope in witnessing Israeli attacks end the way they desired. It was only then that they held a meeting, where they tried to show that they were supporting Hamas," Larijani stressed.
Arab leaders held a two-day summit in Kuwait, without reaching an agreement on what 'practical steps' they could take to stabilize the ceasefire in the Gaza Strip.