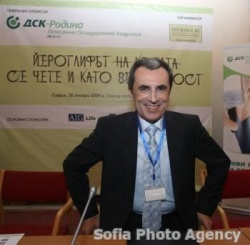 Bulgarian Finance Minister, Plamen Oresharski, has stated that fast-track entry into the euro zone is not Bulgaria's first priority, after coming out of a meeting of the EU Economic and Financial Affairs Council (ECOFIN) in Brussels late Tuesday.
"It (euro membership) is not our first priority – our first priority is macroeconomic and fiscal stability," Oresharski stated, cited by easybourse.com.
"If we continue our prudent fiscal policy, then we can think about exchange rate mechanism II and euro-zone membership," he added.
At the meeting attended by Oresharski, ECOFIN ministers backed the idea of doubling International Monetary Fund resources up to USD 500 B in view of providing greater assistance to the countries worst hit by the global economic crisis.
Oresharski presented a declaration to the forum on the Kozlodouy Nuclear Power Plant. It stated that the government expects the EU to continue compensating Bulgaria during the 2010-2013 fiscal period, for the early shutdown of some of the plant's reactors, Bulgarian National Radio reported.