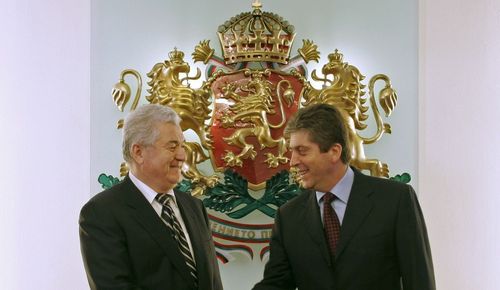 Bulgarian President Georgi Purvanov is departing on March 12 for a two-day visit to Moldova, in accord with an official invitation from his Moldavian counterpart Vladimir Voronin, the press centre of the Presidency said on March 11 2009.
Scheduled for the visit are discussions between the two leaders. Purvanov is also down to meet the Moldavian prime minister, Zinaida Greceanîi.
As part of a cultural and public relations initiative, Purvanov will participate in the official inauguration of the Bulgarian culture and informational centre at the Slavic University of Moldova, in Kishinev.
On the second day of the visit, Purvanov is to visit Taraclia, a town in south-eastern Moldova with a large Bulgarian population. There, an official ceremony will be held, christening Taraclia State University with the name of Grigorii Tsamblak, an Orthodox archbishop of Bulgarian heritage. The university is co-funded by the Bulgarian and Moldavian governments, with education taking place in both languages.