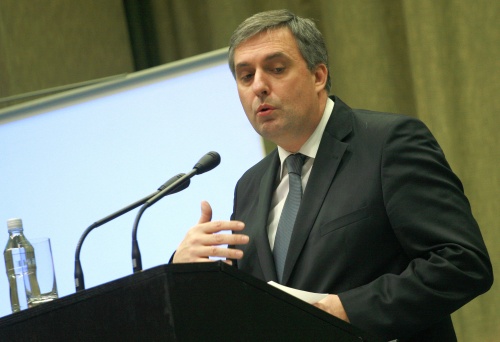 Bulgaria's Minister of Foreign Affairs, Ivaylo Kalfin, has underlined the need for more energy security in the Baltic region and across Europe during a meeting late Wednesday with US Deputy Assistant Secretary of State for European and Eurasian Affairs Matthew Bryza.
Their meeting was attended by the US Department of State Coordinator for Eurasian Energy Steven Mann. Kalfin acquainted his guests with the preparations for the 'Natural Gas for Europe: Security and Partnership' summit, which is to take place on 24-25 April in Bulgaria's second largest city Plovdiv.
Kalfin discussed the possibilities for cooperation in the field of energy with Caspian and Central Asian countries. He also presented Bulgaria's position, by underscoring the need of new forms and means of guaranteeing energy deliveries to Europe and achieving energy security by diversification of the sources and routes.