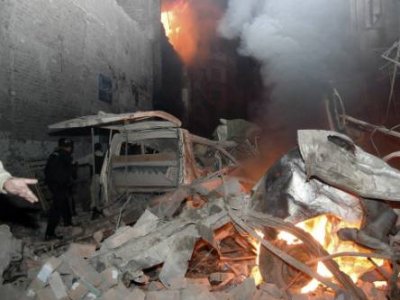 Florim Ejupi has been found not guilty of bombing a bus in Kosovo by a panel of international judges.
A panel of international judges ordered the release of an ethnic Albanian convicted of a 2001 bus bombing that killed 11 Serbs in Kosovo, a spokeswoman said on Friday.
Florim Ejupi received a 40-year sentence last year after he was found guilty of planting and detonating a bomb that killed 11 people and injured 22 on a bus carrying Serbian pilgrims to the monastery town of Gracanica. He appealed against the verdict.
"He is released," Karin Limdal, spokeswoman for the European Union police and justice mission (EULEX). She did not give a reason for the decision.
The EULEX mission, composed of international police officers, customs agents, judges and prosecutors, was deployed in Kosovo in December to help the Balkan country build up its institutions.
The mission helps to settle unresolved cases, including more than 1,200 war crimes cases and others related to organised crime.
Kosovo Serbs oppose the deployment of the mission because of its close cooperation with Pristina institutions.
Kosovo, where 90 percent of the 2 million people are ethnic Albanians, declared independence from Serbia in February 2008, with the backing of the West.