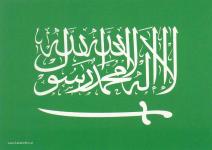 Saudi Arabia's recognition of Kosovo's independence is unlikely to influence other Islamic countries, experts claim.
Christian Le Mière, Editor of Jane's Intelligence Review and a senior foreign affairs expert, told Balkan Insight that there is little chance that Riyadh's decision will result in a flurry of recognitions from neighbouring states.
Kosovo's daily Express led with the headline "Bismillah! It has started" on Tuesday, referring to an expected flood of recognitions by predominantly Islamic states. Similar predictions were made in other local newspapers.
But Mr. Le Mière said: "Although Saudi Arabia is one of the largest and wealthiest countries in the Middle East, maintaining regional importance owing to both the presence of the two holy sites of Islam, Mecca and Medina, and its ethnic Arab population, its political influence is still limited on the issue of Kosovo.
"Middle Eastern states largely act autonomously, and within a broad range of foreign policy goals from countries as diverse as Iran, Iraq, Syria and Lebanon there is little chance of Riyadh affecting the decisions of other states in recognising Kosovo's declared independence."
In a statement released on Monday, Saudi Arabia's Ministry of Foreign Affairs said: "In accordance to religious and cultural ties with the population of Kosovo, and as a sign of respect for the Kosovo population's willpower to win independence, the Kingdom of Saudi Arabia notifies its recognition of the Republic of Kosovo and hope that this development will contribute positively in the improvement of security and stability in Kosovo and its other neighbouring countries."
This move has made Saudi Arabia the second Middle Eastern state, after the United Arab Emirates, to recognise Kosovo.
Mr. Le Mière added: "Currently only the UAE and Saudi have recognised Kosovo in the Middle East, and although countries such as Qatar and Kuwait might recognise Kosovo in the near term, countries such as Iran, Egypt, Libya and Syria show little sign of moving toward formalising recognition."
Saudia Arabia is now the 58th country to recognise Kosovo's independence from Serbia which was made on February, 17 2008.