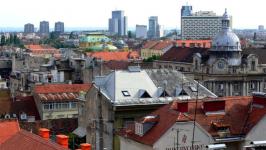 The latest European Commission proposal to solve the Croatian-Slovenian border dispute has been welcomed by the Croatian cabinet.
The latest proposal to resolve the deadlock on the border issue has been warmly received by the Croatian government as it appears that some of their demands were met. This may be the reason why the Slovenian side cancelled a meeting in Trakoscan, Croatia. 
A senior cabinet source said the new plan deletes the word "mediation" from the proposal on the arbitration commission, and does not continue along former lines of argument based on the 'principles of justice', or the political definition of borders. Instead the dispute will be resolved by the principle of international law, thus fulfilling Croatia's demand.
The five member committee will be made up of one expert in international law for Slovenia and Croatia, and three from the European Union, with Croatia seeking that the three from the EU specifically be practicing judges.
Slovenia and Croatia are expected to respond to the proposal within ten days, and the ratification of the proposal in both Slovenian and Croatian parliaments would unblock negotiations.
Croatia believes that Europe is showing good will with this proposal, and according to unofficial information from the cabinet, the remaining 13 chapters are soon expected by the government.