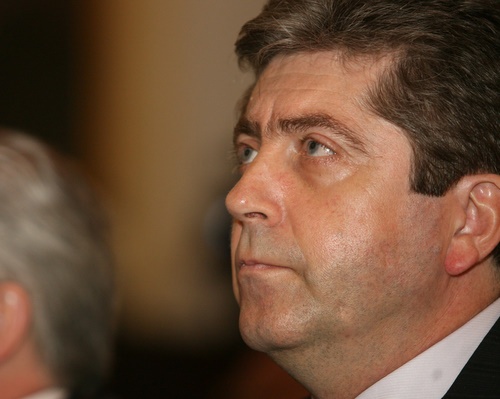 Bulgaria's President Georgi Parvanov said Wednesday the Belene Nuclear Power Plant could be build with loans from Russia, if necessary.
"It is not very easy to find credits for such a large-scale project as our second nuclear power plant in times of global financial crisis. We should not exclude the Russian side as a possible source of loans, of course", the Bulgarian President declared making it clear the country had to keep its regional edge in energy.
"I explicitly refuse to accept the claims by certain political factors that the Belene project needs to be frozen until no one knows when. By that time our neighbors would have probably built their nuclear plants, and Bulgaria will remain among the last states claiming to have a serious nuclear and energy sector", Parvanov said.
The President also commented Wednesday that Bulgaria had protected its national interests with the South Stream gas transit pipeline made by Prime Minister Stanishev in Moscow Tuesday.
No final agreement between Bulgaria and Russia on the South Stream project has been signed yet, but Parvanov said he expected a whole package of deals with the Russians to be signed in mid May including a revised gas supplies contract directly with the Russian energy giant Gazprom.
"I continue to believe that Bulgaria needs to stand up for its position for the removal of any intermediaries. Bulgaria just has to show the facts, and to pose the question of how much the intermediaries have profited at the expense of the Bulgarian consumer in all those years", President Parvanov stating his belief that Bulgaria could achieve its objectives with these arguments.