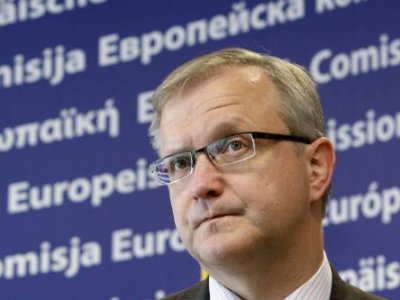 Slovene politicians have finally agreed on amendments necessary for Slovenia to accept the proposal of European Union expansion commissioner Olli Rehn, but not many believe that Pahor`s terms will be acceptable for the European Commission and Croatia, Slovene press assessed on Wednesday. Furthermore, Olli Rehn`s spokesperson Krisztina Nagy reiterated that this proposal was the final one.
After meeting with party leaders on Tuesday, Slovene PM Borut Pahor said that Rehn`s proposal would not be accepted even in its amended form "if it is assessed that it does not sufficiently meet the terms which protect vital Slovene interest".
Ljubljana-based Dnevnik paper claims that "not many Slovene politicians believe that Rehn will respect Slovene remarks" to the proposed arbitrage agreement. If Rehn does not accept Slovene amendments, and not many people believe he will, then the fate of his proposal is "sealed", the paper writes.
Five amendments
Although Slovene amendments to Rehn`s proposal have not been officially announced, because the government will decide on them on Thursday, the leading Slovene media like Delo and Slovenian Television claim there are five terms.
The first demand is for the issue of the land and sea border and "contact of Slovene territorial waters with the open sea" are resolved together; the second that the arbitrage tribunal on the border decides according to the principle of fairness (ex aequo et bono). The third demand is that unblocking of Croatia`s EU accession talks can happen only after the arbitrage agreement is ratify; the fourth amendment deals with the manner of assembling the five-manned arbitrage tribunal: the arbitrage president would be appointed by the European commission, who would then appoint two more members, which would rule out the role of the International Court of Justice. The fifth term is for the option of returning to bilateral talks between Croatia and Slovenia with the possibility of political mediation or some other way of peacefully resolving the dispute.