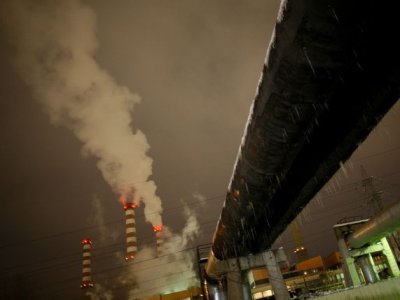 Russia may face conflicts over energy resources along its borders in the near future, according to a Kremlin security policy document published on Wednesday.
The document did not name specific nations but Russia, the world's biggest oil and gas producer, shares a long border with resource-hungry China and a small sea border with the United States. Former President Vladimir Putin has previously accused Washington of coveting Russia's mineral wealth.
"In a competition for resources, problems that involve the use of military force cannot be excluded that would destroy the balance of forces close to the borders of the Russian Federation and her allies," said the document, which maps out Russia's security strategy until 2020.
The strategy document was approved by President Dmitry Medvedev on Tuesday and published on Wednesday by the Russian Security Council, which includes Russia's top politicians and intelligence chiefs.
"The attention of international politics in the long-term perspective will be concentrated on the acquisition of energy resources," the paper said.
It said regions where such a competition for resources could arise included the Middle East, the Barents Sea, the Arctic, the Caspian Sea and Central Asia.
Russia seeks to become one of the world's top five economies in the medium term and to raise the living standards of its 142 million people.
Russia is ready for cooperation with the United States and the NATO military alliance but Moscow is opposed to its expansion towards Russia's borders, the document said.