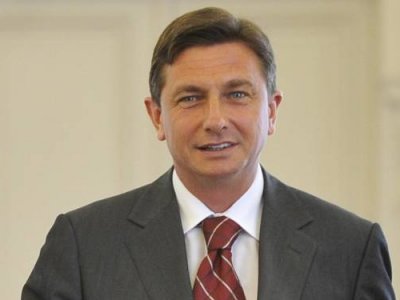 Slovenian Prime Minister Borut Pahor said on Thursday that the Slovenian government adopted amendments to EU's enlargement commissioner Olli Rehn's last proposal on solving the border dispute between Croatia and Slovenia through arbitration.
– As expected, today we formulated and adopted amendments to commissioner Rehn's proposal and we will send a response to the commissioner by the end of the week, after the parliament's foreign affairs committee discusses the amendments on Friday – Pahor said after the government session on Thursday.
Pahor did not wish to respond to questions about the amendments the government would sent to Rehn, or whether the amendments that have appeared in the Slovenia media were accurate and whether they correspond to the adopted amendments. The proposal Rehn had sent to Slovenia was not balanced, so Slovenia "needed time" to decide on the proposal and submit its amendments, Pahor said.
The last compromise suggestion
– This is about the border, which is an important part of the country's integrity, so we had to decide on how to protect our vital interests – the prime minister said.
He did not wish to comment on a statement by Rehn's spokeswoman Krisztina Nagy that a lot of effort had been put into Rehn's proposal, that it was his last compromise proposal and that there would not be a new one. Asked what he expected of Rehn to respond to Slovenia's amendments, Pahor replied he expected the commissioner's reply would enable a continuation of negotiations because Croatia and Slovenia are in the middle of the process with the European Commission which could bring about the attempt of arbitration.
Pahor reiterated that he personally wanted the border issue to be resolved so a "new chapter" in Croatian-Slovenian relations could be opened. However, he stressed that the border dispute should be solved so that it is understood in both countries that the demarcation line was drawn "fairly".
Pahor did not want to tell reporters when he could meet with Croatia's Prime Minister Ivo Sanader and he also refused to comment on Sanader's statements about the amendments Slovenia was sending to Rehn, stressing they were said during the electoral campaign.
Reiterating that Rehn's latest proposal was unbalanced and unacceptable for Slovenia in its current form, Pahor said that Croatia would have to think about how to withdraw documents which prejudged the border that Croatia had sent as part of accession documentation to Brussels. Because this is, he added, the way to enable the continue of negotiations if Rehn's role in the attempt to establish arbitration fails.