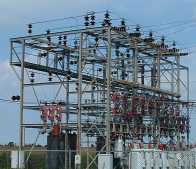 Luxembourg
Three European Union newcomers on Friday remained in the race to host a coveted EU agency that will oversee the EU electricity market after EU energy ministers postponed a final decision until July. Romania, which joined the EU in 2007, and Slovakia and Slovenia, both of which joined in 2004, are bidding to host the EU Agency for the Cooperation of Energy Regulators (ACER). 
But after talks in Luxembourg, not one of the three had gained sufficient support to make its rivals drop their candidacies.
Slovenia was marginally ahead in the number of votes, with Slovakia just behind, diplomats close to the talks said.
Romania had the least support, but counted heavyweight France among its allies, sources said.
The trio are now set to lobby EU members for another month, before they reconvene for the next debate at the end of July.
Diplomats said that they still hoped for a decision at that stage, but that such negotiations can often be lengthy.