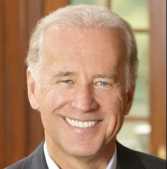 WASHINGTON
US Vice President Joe Biden will travel to Georgia and Ukraine next month for talks on boosting the former Soviet republics' economies and supporting democratic reforms, his office said Monday. Both trips involve political sensitivities with Russia, and the visit would come shortly after US President Barack Obama travels to Moscow. 
Biden would be the highest-ranking US official to travel to Georgia since its war with Russia last year, while Ukraine has been embroiled in a natural gas dispute with Russia that threatens the European Union's supplies.
Biden will head to the region from July 20-24 and plans to meet with political leaders and opposition figures in both countries.
In a statement, the vice president's office said that Biden would "demonstrate US support for continued democratic and economic reforms and discuss issues of mutual interest in both countries."
In May, Biden visited Europe's Balkan region, meeting with political leaders in Bosnia, Serbia and Kosovo.