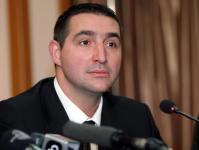 Serbia will host a meetings of ministers on the environment in Belgrade from June 27-28, the Serbian Ministry of Environment and Spatial Planning announced.
Having recently assumed the two-year presidency of the Governing Council of the United Nations Environment Programme, UNEP, Serbia has become a central point for discussing issues about global environmental management in the region.
According to the Ministry's statement the meeting is scheduled to be held at the House of Parliament and Oliver Dulic, the Serbian Minister of Environment and Spatial Planning, who is also the President of the UNEP Governing Council, will chair the international session.
Environment ministers from over 40 countries are expected to attend. The grouping will discuss international environmental management and the future role of the UN in the development of environmental policy.
The "Belgrade Declaration", outlining guidelines for reforming international environmental management, is scheduled to be adopted at the meeting.