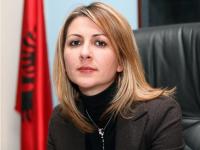 Nations in Transit for 2008, a report published by the US-based rights watchdog Freedom House, has criticised Albania for failing to uphold the separation of powers between politics and the law.
The report says the separation of powers between the legislature, executive, and judiciary remains fragile and is intermittently damaged by political initiatives. 
"Politicization in the public sector persists and limits the development of a professional, nonpartisan civil service, police, judiciary, electoral administration, and media," the report reads.
"Likewise, Albania's social and political upheaval has evolved in an uneven, and at times contradictory, manner," it adds.
Endemic corruption continued to remain a problem during 2008, reaching the highest echelons of the centre-right government of Sali Berisha, the report noted.
"One of the most dramatic failures of the government and its 'clean hands' policy can be measured by the way it has handled corruption within its own ranks," the report said.
Two key ministers faced criminal proceedings for corruption scandals in 2008. Foreign Minister Lulzim Basha was indicted in November 2008 for abuse of power and for breaking tendering rules concerning the building of the Albania-Kosovo highway.
In March 2008, former defence minister Fatmir Mediu was charged with abuse of power related to the blast on March 15, 2008 at a munitions depot that killed 26, wounded 302 and left over 3,000 homeless.
"Government pressure on the Office of the General Prosecutor and judges increased, particularly when General Prosecutor Ina Rama brought these cases to the court," Freedom House said.
Although voted in by the current centre-right majority, the General Prosecutor has come under regular attack from government officials and the pro-government media for investigating top-level corruption within the government.
Berisha tried to open a parliamentary investigative commission against the prosecutor, seeking her dismissal, but was forced to back down under EU and US pressure.