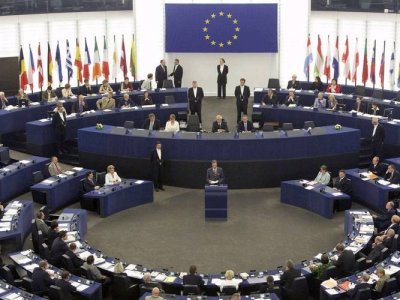 Member of the European Parliament and foreign policy spokesman of the German Christian Social Union (CSU) at the European Parliament, Bernd Posselt, expressed regret over the resignation of Croatia's Prime Minister Ivo Sanader, blaming the European Union and its policy towards Croatia's accession for such a development of events.
– The hypocrisy of the European Council and of the European Commission has forced a great European, Ivo Sanader, to resign – Posselt said in a statement sent to the media.
Posselt believes that the EU's enlargement commissioner Olli Rehn and the Swedish presidency made a mistake when they declared the dispute between Croatia and Slovenia an exclusively bilateral issue, thus causing the current crisis in Croatia, "a country that is important for the stability of the entire continent".
Slovenia's provincial nationalism
– Ivo Sanader brought his country to the gates of the European Union where he was blocked by Slovenia spurred by its provincial nationalism – Posselt said and requested an urgent reaction by European institutions.
– Sanader's alarm signal must be accepted without hesitation and Croatia must finally begin to be treated based on its progress, which means completing negotiations by the end of the year – the statement said.
– Pontius Pilate should not be a role-model for Brussels who is hiding behind Slovenia and is innocently washing his hands – Posselt concluded in his statement.
In the end he expressed hope that Sanader would soon come back to a leading position in Croatia or in Europe.