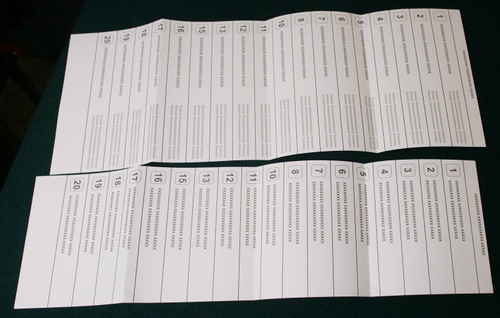 If severe breaches are established during the Bulgarian Parliament elections day, the country may lose the accreditation of the Bulgarian delegation to the Council of Europe.
This was announced Saturday by the head of the Parliamentary Assembly of the Council of Europe (PACE) delegation to Bulgaria, Tadeusz Iwínski, Darik Radio reported.
A PACE delegation, led by Tadeusz Iwínski will be in Bulgaria from 3 to 6 July to observe the parliamentary elections.
In Iwínski's words, the elections on July 5 will be observed by twelve PACE members.
The Bulgarian parliament has not invited the PACE delegation on high ranked talks, which has been noted as complete absence of cooperation between bot sides, he said.
This is the first time in his 18-year professional experience in which a PACE delegation has not met with any representative of the parliament.
In the very last moment, an invitation from the deputy chair of the General Assembly, Yunal Lyutfi, was received. However, there was eventually no meeting, because the parliament dissolved.
"We would not like to fight with the Bulgarian parliament. Despite the lack of invitation, PACE decided to send a delegation. Traditionally, we only send a delegation after the parliament invites us", Tadeusz Iwínski said.
The question of vote trading is the most intriguing one for the PACE representatives.
If only are there evidences that elections in a given country were not fair and free, this might lead to the loss of accreditation for PACE, Iwínski explained.
The PACE report will be presented n September, Iwínski explained.