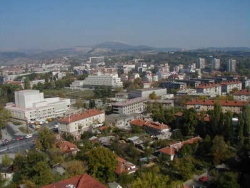 70 000 more Bulgarian citizens ,compared to the MEP elections, have been registered to cast vote in the South-East Kardzhali region.
For the Parliament Elections which will be held Sunday, July 5, 220 229 have been registered, which is 70 000 people more than the MEP elections on June 7, the Bulgarian information agency, BTA reported.
After an update of the lists, a total of 20 000 names have been removed, the local electoral commission announced.
On July 5, 428 voting section will be opened. The region has enough ballots to provide for the record number of voters.
The Kardzhali region is traditionally voting for the Ethnic Turk party DPS, which is a part of the three-way-ruling coalition.
Kardzhali is thought to be one of the places where vote is controlled. Many Bulgarians of Turkish origin, who live and work in Turkey, return to their home villages in Kardzhali region to cast their vote for the DPS party. This is the so called "elections tourism".