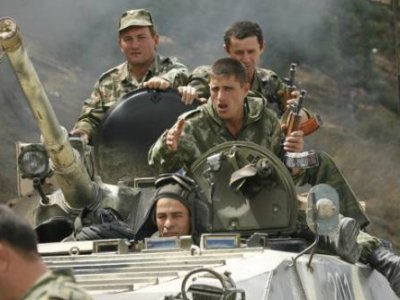 Security forces in the Russian region of Ingushetia killed four militants on Saturday, including a rebel leader, Russian news agencies reported.
The four died in an exchange of fire between Russian, Ingush and Chechen forces and a group of militants near the Chechen border, Interfax and RIA quoted sources at the Ingush security forces as saying.
Interfax also quoted Chechen leader Ramzan Kadyrov as saying that among the dead was Azamat Makhauri, a rebel leader who called himself 'Emir of Ingushetia', and that a total of eight militants were killed in the area over the past 24 hours.
Ingushetia has taken over from its neighbour Chechnya as the main centre of violence along Russia's turbulent southern flank.
Last week, nine Chechen policemen were gunned down in Ingushetia in one of the deadliest attacks in the volatile North Caucasus region in recent years.
They had been sent by Kadyrov to avenge a suicide bomb attack against Ingush leader Yunus-Bek Yevkurov, who is fighting for his life in hospital.