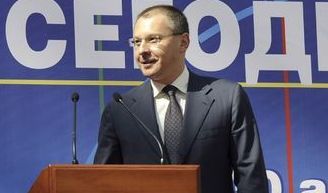 Bulgarian Prime Minister Sergei Stanishev is to sign the Nabucco deal on Ankara on July 13, the Government press centre has reported.
During the official inauguration ceremony, top brass officials from four European Union countries as well as Turkey's prime minister, Recep Erdogan, are to commit themselves to the Nabucco project, the pipeline intended to deliver natural gas from the Caspian Sea to the EU.
The Intergovernmental Conference will see the participation of Austria, Hungary, Romania, Bulgaria and Turkey, the countries through which the pipeline will run. The meeting is meant to formalise and cement the project's legal framework.
The long anticipated Nabucco pipeline project is aimed at providing means of energy diversification and reducing the EU's over-dependence on Russian gas. The 3300km pipeline was supposed to be operational as early as 2014 but, following interminable delays and complications, the deadline is likely to be postponed.
The Bulgarian delegation in Turkey will be headed by, among others, Prime Minister Sergei Stanishev, Energy and Economy Minister Petar Dimitrov, Bulgaria's ambassador to Turkey, Branimir Mladenov, the executive manager of the Bulgarian Energy Holding, Galina Tosheva, the executive director of Bulgargaz, Dimitar Gogov, and the project's national co-ordinator, Petar Popchev.
The European Commission, which helped to mediate in negotiations over the project, is expected to be represented in Ankara by Energy Commissioner Andris Piebalgs, his spokesman in Brussels said.
EU governments have pledged 250 million euros to support the project estimated to cost nearly eight billion euro.