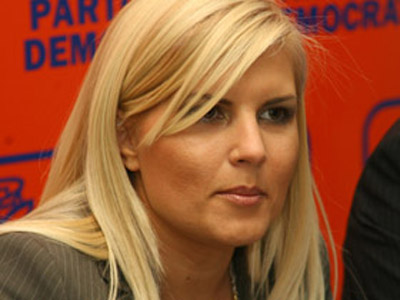 BUCHAREST
Romania's Chamber of Deputies approved with 103 votes in favor, none against and no abstention, the setting up of a committee to investigate how tourism minister Elena Udrea spent public money, the Romanian Mediafax informs.
The committee will be made up of deputies of the Social Democratic Party (PSD), the National Liberal Party (PNL) and the Democratic Union of Hungarians in Romania (UDMR).
In the plenary, 64 democrat liberals and four minority representatives did not vote, but ensured the necessary quorum.
The inquiry committee will include social democrats Aura Vasile, Robert Negoita, Vasile Bleotu, Dumitru Chirita and Nicolae Banicioiu, liberals Ludovic Orban, Claudiu Taga and Adriana Saftoiu and Lakatos Peter from UDMR.
Democrat liberals and the national minorities' group did not designate a representative for the committee.
The voting in the lower house followed the request of PNL and PSD for an inquiry into the Tourism Minsitry's use of public funds and advertising contracts for the promotion of Romania as a tourist destination.