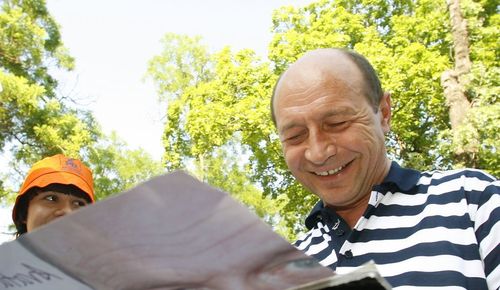 Romanian president Traian Basescu told his country during a television address in the evening of August 5 that between 10 000 and 15 000 public servants will lose their jobs. In the address, he stressed that as much as 20 per cent of the public sector will be trimmed in times of the global economic downturn.
"There are many incompetent people who currently have a government job," he said. "And they will have to go".
He underlined that critical sectors such as health care, education, the armed forces and ministry of interior would be unaffected by the purge.
The presidential institutions will not be spared, however. His stance was confirmed by the Romanian premier, Emil Boc, who said that out of the 226 government agencies currently operational, only 107 are actually needed.
"Those measures should have been implemented a long time ago," Boc said. "Unfortunately, previous attempts to get rid of redundant institutions were blocked. But it will be done, as budget expenses must be curtailed, or we will be facing harsher problems in the future," he said.