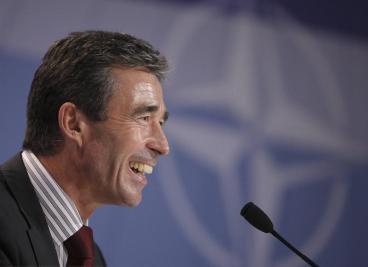 PRIŠTINA
Newly appointed NATO Secretary General Anders Fogh Rasmussen will visit Kosovo on August 13, an Albanian language daily writes. Zeri newspaper says that Rasmussen will meet in Priština with KFOR commander Gen. Giuseppe Emilio Gay to discuss the security situation.
He will also be meeting with Kosovo President Fatmir Sejdiu and Prime Minister Hashim Thaci.
Zeri reminds that this will be his second visit to Kosovo since NATO took over the peacekeeping mission in Kosovo.
The daily adds that the participation of ambassadors from the 28 NATO member-states in the secretary general's delegation has yet to be confirmed.