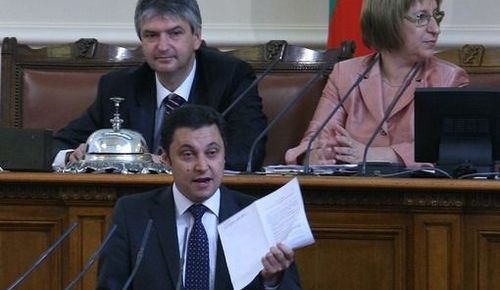 Bulgaria's Constitutional Court would look into voting for Bulgarian Parliamentary elections at Turkish polling stations, a media statement from the Order, Law and Justice (OLJ) party said.
The initiative for the court case was taken by OLJ party leader Yane Yanev, and the complaint was lodged by chief prosecutor Boris Velchev, Bulgarian broadcaster Mediapool said.
In late-July, OLJ demanded that the election of seven Members of Parliament for the Movement for Rights and Freedoms (MRF) party of Ahmed Dogan be declared illegal. The seven MPs were Hasan Hadjihasan, Iskra Mihajlova – Koparova, Toundjaj Naimov, Byurhan Abazov, Emil Ivanov and Lyutvi Mestan.
Calculations by the OLJ party had shown that the seven MPs had entered Parliament after the redistribution of mandates that included the Turkish votes. The OLJ media statement described voting in Turkey as "total opportunism".
The OLJ wanted the court to check if anyone who has voted in Turkey, hasn't also voted in Bulgaria, Mediapool said.
Data from the Central Election Committee showed that in each of the 23 stations in Turkey, 1000 people had voted. Since people could vote over a 12-hour period that would have meant one vote very 40 seconds, the OLJ party said.
If the court would annul the Turkish votes, the places of the seven MRF MPs would be taken by MPs from GERB, OLJ, the Blue Coalition and Ataka, the OLJ said.