CROATIA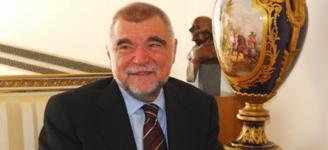 President Stjepan Mesic has hit out at the role of the Catholic Church in Croatia, claiming that it benefits from its privileged role in society, broadcaster B92 reports.
Mesic said the Church receives 37 million euros annually from the state budget, "builds monumental edifices, and then proceeds to rent [out] the property".
Last week, an editorial in Catholic weekly Glas Koncila hit out at the president, calling him an "arch-traitor". The Croatian Church hierarchy failed to distance itself from the editorial, B92 notes.  
Arguing that Croatia is a secular state, Mesic has requested the removal of all religious symbols from police and army facilities and from municipal and other public buildings.
B92 reports that Glas Koncila editor Ivan Miklenic has written a new piece in which he argues that "the next Croatian president should be a healthy and psychologically well-balanced person, capable of gathering around him untainted, competent associates, who also come from the silent Croatian majority".
Croatia will hold fresh presidential elections next January. Ivo Josipovic, from the Social Democrat Party, is the frontrunner in a recent poll.
The Croatian Times reports that Mesic, in an interview on Croatian national radio, said he did not want to argue with the Church, but that a weekly published by the capital's archdiocese should not be calling the president a traitor.