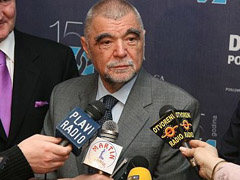 CROATIA
I've been in prison for Croatia and took so many risks than all priests will ever do. Stjepan Mesic said that the conflict with the Catholic Church went too far and took a wrong direction, Nova TV reported.
Why priests are bigger Croatians than I am? Mesic asked and pointed out that these days you can notice hatred among priests.
In his interview, Mesic analyzed Jadranka Kosor and graded her work with 2 going for 3.