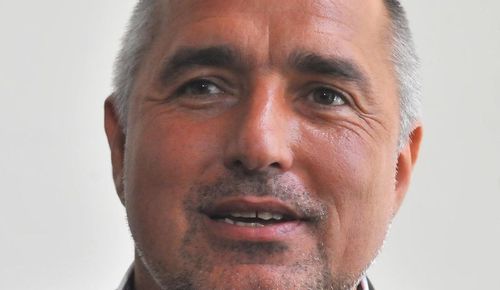 BULGARIA
Bulgarian Prime Minister Boiko Borissov, whose Cabinet took office on July 27 2009, finds himself a month later with a 64 per cent approval rating and his party GERB with an even stronger lead over the Bulgarian Socialist Party (BSP) than at the July national parliamentary elections.
This emerges from two polls by Gallup International.
Borissov's approval rating is higher than the rating of Simeon Saxe-Coburg when Bulgaria's former king became prime minister in 2001.
In the popularity stakes, Borissov beats President Georgi Purvanov, who had 52 per cent, Interior Minister and Deputy Prime Minister Tsvetan Tsvetanov, 47 per cent, with Meglena Kouneva – currently Bulgaria's representative on the European Commission and formerly a minister in the Saxe-Coburg and Stanishev governments – at 46 per cent.
Stanishev, who was prime minister from 2005 until 2009, came in at 13th place with 20 per cent approval.
GERB has 46.3 per cent approval, according to Gallup, which gave the BSP 13.8 per cent. At the July 5 2009 national parliamentary elections, GERB got more than 39 per cent and the BSP-led Coalition for Bulgaria about 13 per cent.
In the month after taking office, Borissov's Cabinet has launched an official review of the work of its predecessor, dismissed significant numbers of senior officials for alleged abuses of power or failure to do their jobs property, reduced Budget costs by 15 per cent, called into question major energy policy moves by the former administration and moved to get Bulgaria on a sound footing with European Union funds.
Borissov and his ministers have hit out sharply at their predecessors for the massive and worsening deficit bequeathed to the new Cabinet, the excessive commissioning of projects that left individual ministries' budgets in peril, and populist moves such as pension increases immediately ahead of the July 5 election.
Stanishev's ministers have accused Borissov of revanchism and witch-hunting and, in his first interview after losing power, Stanishev bitterly accused Borissov of acting only to make himself the darling of the media.
In an interview with Bulgarian National Radio, political analyst Antonii Galabov said that the Borissov Government's first steps had entirely met public expectations.
"The public trust given to GERB had to do with Bulgaria's need for normal development and political will to investigate the crimes and violations of the former cabinet.
As far as political revanchism is concerned, there is no room for such a term, since GERB has not been removed from power by socialists in order to foster revenge-seeking attitudes," Galabov said.