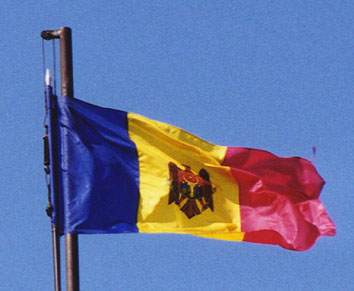 MOLDOVA
The new Government of the Republic of Moldova shall be formed all right by the end of September, Parliament Chairman Mihai Ghimpu stated in his interview with Jurnal de Chişinău newspaper that was published today.
He explained, the majority parliamentary coalition has not yet discussed a concrete personal composition of the Government, but only its structure, and consultations to this effect are to be completed within a few days, when concrete candidacies for ministerial posts will be nominated.
Ghimpu said that, as a matter of fact, each of the 4 political parties in the majority coalition – the Alliance for European Integration (AEI) – has its own candidates for every ministerial portfolio, but eventually the best ones shall be selected and appointed.
The Speaker refrained from confirming media statements that the Alliance is longing for dismissing the incumbent Teleradio-Moldova public company's administration and Prosecutor General Valeriu Ghurbulea. However, Ghimpu made it totally clear the AEI is strongly dissatisfied with the Prosecutor's activity.
"I guess the Prosecutor General violated the law, including by making sharp statements in a documentary called "Attack against Moldova", in which he put forward very serious accusations against the opposition. I think a prosecutor interfering into politics in such a manner is not eligible to serve in the judiciary. The new Prosecutor General, to be appointed soon, should be a jurist, not a politician", said Mihai Ghimpu.
He did not confirm, either, that the new authorities would bring Vladimir Voronin to responsibility for usurping state power in the republic.
"I am a lawyer, and therefore I entrust this problem to competent organs. I want the Republic of Moldova to live according to the law, not according to the whims of a speaker or other high officials. We all must grasp that the law is the supreme governor in the state", said Ghimpu.