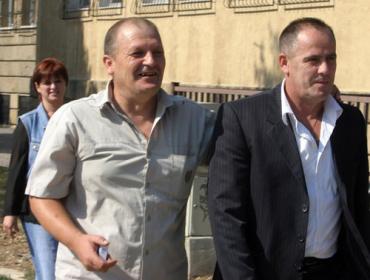 War Crimes Prosecutor Vladimir Vukčević has told B92 that the prosecution will continue the investigation into the murder of the Bytyqi brothers.
Vukčević said that the prosecution would appeal the acquittals of two former police officers Sreten Popović and Miloš Stojanović, who were cleared of complicity in the murders.
Asked why the indictment had changed over the last three years, Vukčević said that the prosecution had adjusted the indictment to take into account new evidence presented.
"In any case, we are not happy with the verdict. We will appeal. We believe that the evidence proved that the crimes had been committed, as we said in our closing statement, but the court thought differently," Vukčević said.
"It was noticed earlier that in cases involving police officers, there is a so-called silent conspiracy. Other police officers and witnesses do not want to point the finger at their friends," he said.
"I said at the beginning of my mandate that everyone involved in a war crime in any way would be tried," Vukčević said.
Asked whether that meant that the Bytyqi investigation would continue, he said, "Absolutely."
Vukčević refuted statements that the prosecution had only targeted low-ranking police officers in the Bytyqi case.