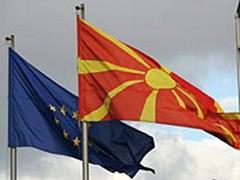 The third report that assesses the fulfillment of key priorities of the Accession Partnership between the European Union and Macedonia will be presented in Skopje on Wednesday.
The report, drafted in the framework of the project Accession Watch related to the period July-September 2009.
The project is implemented by Macedonian Center for European Education and the Foundation Opens Society Institute – Macedonia (FOSIM).