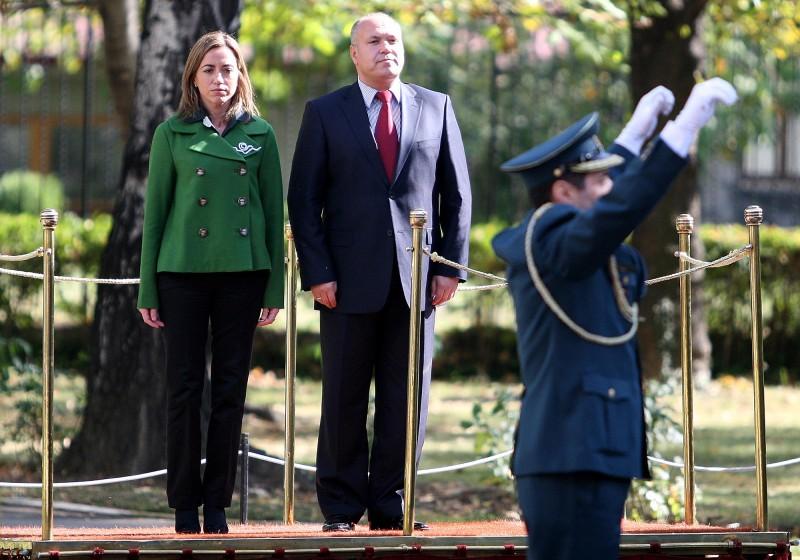 Macedonian Defense Minister Zoran Konjanovski and his Spanish counterpart Carme Chacon Piqueras signed today in Skopje a Memorandum for cooperation in the defense field.
The memorandum affirms the commitment for mutual understanding, information exchange and increasing of volume of bilateral cooperation between the two ministries.
Mr. Piqueras is the first Spanish Defense Minister to pay a visit to Macedonia.
According to Minister Konjanovski, the document, which was being drafted for over a year, allows for the armies of the two countries to use joint boot camps, attend upon joint training programs and embark upon any kind of cooperation.