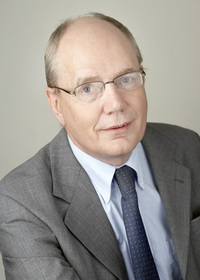 OSCE PA President Emeritus and Special Representative on Nagorno-Karabakh and Special Envoy on Georgia Goran Lennmarker will visit all three countries in the South Caucasus – Armenia, Azerbaijan and Georgia, in November. The exact dates of the visit have not yet been decided, the press-service of the PA reported.
In an interview to the OSCE press-service, Lennmarker said that the situation when it comes to Nagorno-Karabakh is rather optimistic.
"I am glad to say that I think the situation now, late 2009, is more optimistic than I have ever seen before," Lennmarker said after a meeting with the delegations of Azerbaijan, Armenia and Georgia to the OSCE PA at the Parliamentary Assembly's autumn session in Greece.
There have been many meetings between the foreign ministers, and also the presidents of the two countries – Armenia and Azerbaijan and this is the sign that the negotiations are intensified, Lennmarker believes. According to Lennmarker, there is a good opportunity for a solution.
The conflict between the two South Caucasus countries began in 1988 when Armenia made territorial claims against Azerbaijan. Armenian armed forces have occupied 20 percent of Azerbaijan since 1992, including the Nagorno-Karabakh region and 7 surrounding districts. Azerbaijan and Armenia signed a ceasefire agreement in 1994. The co-chairs of the OSCE Minsk Group – Russia, France, and the U.S. – are currently holding the peace negotiations.
Lennmarker welcomed signing of the Turkey-Armenia protocols to restore diplomatic relations, saying that with the agreement, Turkey is not only restores relations with Armenia, but also makes great contribution for the situation with Armenia but also for the region of Southern Caucasus.
The signed protocols will be submitted to the parliaments of two countries for approval.
There are no diplomatic relations between Turkey and Armenia and the borders have been closed since 1993.
In addition to the so-called "Armenian genocide" in 1915, the Armenian territorial claim on Turkish lands of Eastern Anatolia is one of the main points of the Armenia – Turkey conflict.
However, despite the long-term controversy, in April the two countries agreed on a "road map" normalization of the relations between them.