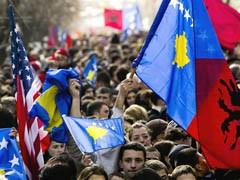 Italian ambassador to Kosovo Michael Giffoni was officially appointed as EU representative for Northern Kosovo.
At his new post, Giffoni's will focus mainly on increasing of the EU activities in the part of Kosovo where the Serbs comprise majority of the population.
The statement released after today's meeting between the new EU representative for Northern Kosovo and the EU Special Representative for Kosovo, Peter Faith, says that the Union is dedicated to establishing "a comprehensive and continuous presence" in northern Kosovo.
The appointment of Giffoni will in no way affect the mandate of the Special Representative of the Union, the statement further says, adding that he would coordinate the activities of the foreign missions in Kosovo's north and facilitate the communication with the local authorities.