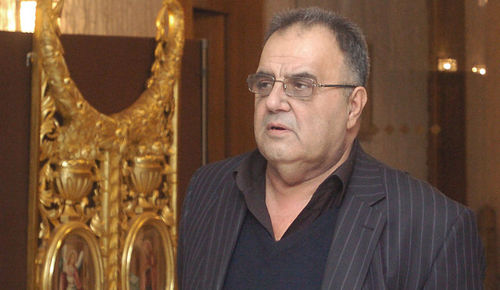 Processing of applications for Bulgarian citizenship filed by ethnic Bulgarians living abroad has improved considerably, Bozhidar Dimitrov, Minister without Portfolio responsible for Bulgarians abroad, told Bulgarian-language Trud daily on October 19 2009.
In just one month, the speed at which the Citizenship Council at the Justice Ministry worked had tripled, he said.
The result was that, for the period from September 16 to October 16, a total of 1075 ethnic Bulgarians had been granted Bulgarian citizenship, Dimitrov said.
This had made it possible to reduce the number of unprocessed applications to 47 000 in just one month. The reason, according to Dimtirov, was the improved co-ordination between the Interior Ministry and the State Agency for National Security.
On October 5 2009, Raina Mandjoukova, head of the State Agency for Bulgarians Abroad, said that there were about 60 000 unprocessed Bulgarian citizenship applications, some dating back to 2004.
Mandjoukova, a recent appointee, said that the number of employees dealing with files had doubled and that the process had been speeded up.
In the same September 16 – October 16 period, the number of rejected applications was about 500, Dimitrov said. Most of them came from Moldova. The reason was that they had presented fake birth certificates. A number of applicants from Macedonia, Serbia, Albania and Turkey also had failed to prove their Bulgarian origins, Dimitrov said.
He said that despite media reports about corruption, there had been no cases of state officials asking for bribes. However, he said that in Moldova the rate for speeding the procedure for granting Bulgarian citizenship cost 5000 euro on the illegal market.
The procedure involves applicants filing their documents with the Citizenship Council at the Justice Ministry. The approved applications are then sent to the Justice Minister, after which they are sent to the Presidency where, under powers delegated from the head of state, Vice President Angel Marin has the final word.