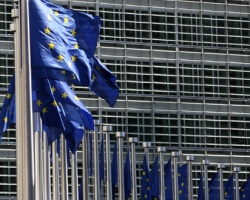 A long-awaited Report of the European Commission demonstrates that Bulgaria has failed to absorb a huge percent of the EU funding it has been eligible for.
The Report, which reviews the absorption of EU Funds in Bulgaria and Romania from their EU accession in January 2007 until July 31, 2009, has been submitted by the Commission to the Committee on Budgetary Control of the European Parliament.
The Committee requested such a report from the European Commission on the processing of EU funding in Bulgaria and Romania.
The EC Report is purely technical and contains no political conclusions. It looks into the absorption of money from the pre-accession programs, the agriculture programs, the Cohesion Funds, and the Structural Funds.
The Report states that the greatest issues of EU funds absorption in Bulgaria have to do with conflict of interests, weak financial supervision and administrative capacity, and legislative flaws.
It says Bulgaria has had a total of EUR 1,367 B from the pre-accession programs PHARE, SAPARD, and ISPA. Yet, it has managed to absorb only EUR 488 M of them. For example, EUR 260 M have been lost because of the expiration of the PHARE Program. Another EUR 90 M of PHARE funds remain frozen.
In 2007-2009, Bulgaria was supposed to receive over EUR 1 B from the European Agriculture Fund for Rural Development but it has absorbed only EUR 304 M.
Bulgaria has done relatively well only with respect to the Schengen Fund: it has absorbed EUR 230,1 M out of a total of EUR 257,9 M.
Bulgaria has technically not started absorbing money from the regional development funds since the European Commission has rejected the compliance assessments submitted by the Bulgarian authroties.
The Report does not review the way Bulgaria absorbed the EUR 210 M that it received as compensations for the shutting down of four of its six nuclear reactors.
The Dnevnik Daily comments that the EC has spared Bulgaria this assessment because the low level of absorption of those funds would undermine the country's chances to get additional compensations. In September 2009, EC President Jose Manuel Barroso agreed to put forth the request of the new Bulgarian Prime Minister, Boyko Borisov, for additional compensations over the Kozloduy Nuclear Power Plant amounting to EUR 300 M.
The EC Reports finds that Romania is a lot more successful than Bulgaria in its EU funds absorption. It has failed to absorb only EUR 169 M from a total of EUR 3 B. In addition, Romania already has access to the structural funds because its compliance assessments have been approved.
The EC Report on EU funds absorption in Bulgaria and Romania will be discussed by the EP Committee on Budgetary Control during its next meeting on November 3, 2009.