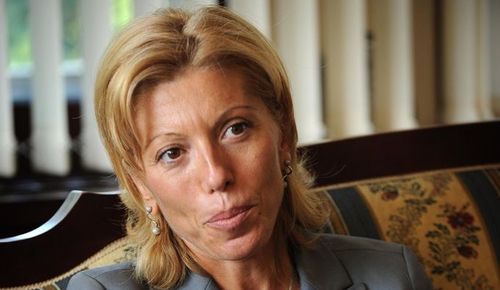 Bulgaria is eager to further boost co-operation with Greece in investment, infrastructure and energy projects, Foreign Minister Roumyana Zheleva said in an October 20 2009 meeting with leaders of the Hellenic Business Council in Bulgaria (HBCB).
The meeting discussed a range of opportunities to build on the traditionally good relations and active exchange of experiences between officials and private entrepreneurs from both countries, according to a statement issued by the Foreign Ministry in Sofia.
Specific projects discussed at the meeting included the Bourgas-Alexandroupolis pipeline and the Zlatograd-Xanthi, implementation of which is in the final phase, the statement said.
Ioannis Polykandriotis, chairman of the managing board of the HBCB, told Zheleva that the organisation, which serves as a platform for making contacts and exchanging information among member companies and a large number of partner companies and institutions in Bulgaria and Greece, was ready to contribute to the overall improvement of bilateral relations and to assist Bulgarian entrepreneurs wanting to enter the Greek market.
Zheleva and the HBCB leadership discussed opportunities for Bulgarian-Greek co-operation in the context of the Black Sea Economic Co-operation, of which Bulgaria will assume the presidency on November 1 2009.
The Foreign Ministry statement said that both sides agreed that Greece had gained solid experience in the use of European Union funds, as well as rapid and effective implementation of infrastructure projects.
The HBCB was ready to contribute actively to implement the exchange of experiences in these areas, while Bulgaria will undoubtedly benefit from this, the meeting agreed.