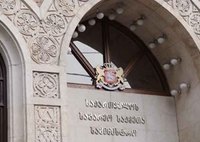 The EU-Georgia Cooperation Council's 10th meeting discussed issues related with cooperation within the bilateral, as well as multilateral formats of the Eastern Partnership; conflicts existing in the Southern Caucasus and other matters of regional interest.
The Cooperation Council discussed the priority issues in EU-Georgia cooperation agenda, including prospects of deepening relations with the view of concluding an Association Agreement including the Deep and Comprehensive Free Trade Agreement (DC FTA) as its integral part; cooperation within the Eastern Partnership; progress achieved in the implementation of the EU-Georgia ENP Action Plan; security situation existing in Georgia following the Russia-Georgia war of August 2008 and, in this context, EU's role in ensuring international presence on the ground and further promoting the security.
During discussions within the Cooperation Council, the European side reaffirmed its support for the territorial integrity and sovereignty of Georgia within its internationally recognized borders.
The sides underlined the need to ensure access of the EU Monitoring Mission to the occupied territories of Georgia in order to fully implement its mandate.
The Georgian side underlined the importance of the Geneva Discussions on the security and stability inside the occupied Georgian territories, as well as the safe and dignified return of the IDPs and refugees.
The meeting was chaired by Mr Grigol Vashadze, Georgian Foreign Minister. The European Delegation was headed by Mr. Carl Bildt, Minister of Foreign Affairs of Sweden, representing the current EU Presidency.