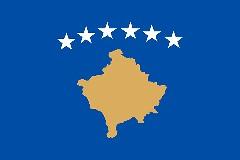 Kosovo's Foreign Minister Zenun Pajaziti said he expected no problems whatsoever in the process of demarcation of the border toward Montenegro.
"Kosovo has its borders. We will manage this process jointly and I expect no problems whatsoever," Pajaziti said.
Pajaziti said that he had no information as to when will the process of marking the border with Montenegro begin, but that he does not expect that it would take any longer then it was the case with the marking of the Macedonia's border.