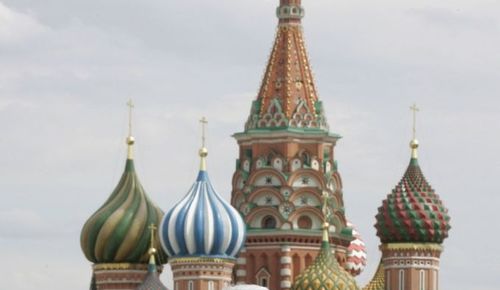 A special unit of Russian police force stormed the premises of the Bulgarian Industrial Centre in Moscow although it is protected by diplomatic immunity, Bulgarian National Radio said on November 5 2009.
The raid happened without any notice and explanation from police and, according to Bulgarian-language Dnevnik daily who quoted sources at the Bulgarian embassy in Moscow, policemen acted in such a way that contravened normal protocol.
Russian Interfax news agency quoted Bulgarian embassy employees as saying that 23 police officers stormed one of the residential buildings at the centre.
Police officers had a warrant issued by prosecutors against a Bulgarian national living in the building. Police had to perform a search of his apartment in relation to an investigation of illegal production of CDs, Interfax said.
The raid prompted the Bulgarian Foreign Ministry to issue a statement expressing concern about the Russian police action and to say that it had asked the Bulgarian ambassador to intervene. This led to the police operation being halted.
The raid technically breached the 1961 Vienna Convention on Diplomatic Relations. The centre is administered by the Ministry of Economy, Energy and Tourism and is one of the biggest Bulgarian state-owned properties abroad. It is home to a number of Bulgarian companies that rent offices there.
Over the last year the management of the centre has been involved in several controversies. It is run by people related to the Bulgarian Socialist Party (BSP) who were in power until the July 5 elections this summer.
A few days before the end of his term, the then BSP economy minister Petar Dimitrov signed an order lifting the centre's diplomatic immunity. This triggered legal debates on who actually has the power to change the immunity of the centre – the Council of Ministers or the Foreign Ministry – and whether there had to be consent from the Russian side too.
According to Bulgarian embassy in Moscow the centre still had diplomatic immunity, hence Russian police had to ask for permission to storm it.
Media speculation at the time said that Dimitrov's move was aimed at protecting the centre's director who was investigated for collecting rents from the companies without any account.
The change in the centre's diplomatic status would have put an end to any such investigations, Bulgarian media speculated at the time. So far none of these allegations have been proven by prosecutors and the State Agency for National Security who, according to media reports, were working on the case.